15 Steps to Internet Real Estate Marketing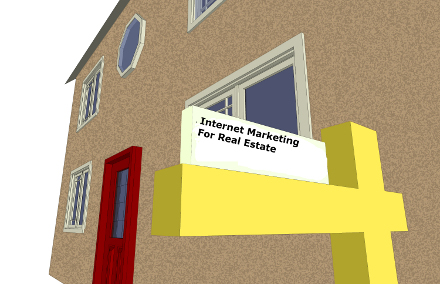 The real estate industry is ultra-competitive. Agents and brokerage houses are always looking for Internet Real Estate Marketing fresh ideas and new ways to communicate their services. Instead of trying to re-invent the wheel, you can follow the steps listed here and reap the benefits. The more visible you are, the more business will make its way to you.
15 Steps to a Successful Internet Real Estate Marketing if You're a Real Estate Agent:
Buy your name as your domain name in all possible combinations:.com, .net, .info with and without dashes.
One size fits none - focus on your expertise and strength. You are not a real estate agent; you are Condo Investment / Homes / Rental / Property Management / Town Home / House expert.
Focus on your immediate geographic area. You are a real estate agent in Toronto, Web visitors from Winnipeg or Calgary likely won't be needing your services.
Your Web site should explain, in detail, how you can help your clients.
Have a page devoted to client testimonials.
Tell Web visitors what you expect them to do: contact you!
Create a LinkedIn account and join local community groups and organizations.
Create a blog and update it regularly with the latest news in your industry.
Create a Twitter account and Tweet regularly about your area, and relevant news.
Create Facebook page and add frequent updates about recent sales events and other interesting tidbits about your area.
Respect your competitors and pay attention to their Web site content.
List on local directories
If you speak more than one language, make sure you add content to your site in that language. Or, translate your site into the languages you speak.
There are 10 search results on Page 1 of Google, Bing, Yahoo and Blekko. You want your site to come up as one of those results. Your Web site, along with Google Places, Google HotPot, Facebook, Twitter, LinkedIn and other Social Media outlets, give you control of your exposure, and how web users and researchers gather information about you.
Make sure to ask your clients how they found you. If they found you on Google or another search engine, ask which words or phrases they used to find your site.
CMS Buffet specializes in Real Estate Marketing Toronto. One thing all our clients have in common is that they regularly receive quality traffic to their web sites. They have experienced an increase in profits because that traffic is arriving organically, not through Pay Per Click or other forms of sponsorship. The reason for this is proper implementation of SEO, along with an SEO friendly content management system. Not only are their web sites ranking higher, they are getting better exposure because users arrive ready to convert; they already know they are interested in what it is you have to offer.
Recently Launched Sites
Cam-Bag.Com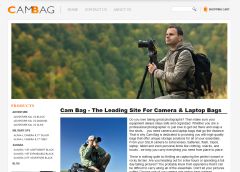 Do you love to take outdoor photographs? Be prepared with one of the Camera and Laptop Bags from Cam Bag. With storage solutions, organization, safety, and security, you will be ready for anything.
Contact Us:
Phone: 647-477-2992
Email: info @ CmsBuffet.Com
Helping You Achieve Web Visibility.