Key Takeaways From Google's Matt Cutts Talk At PubCon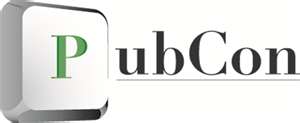 Matt Cutts of Google gave a talk to the attendees at the PubCon. Specifically items Matt mentioned that might be new or interesting.
Spam reports get 4 times priority in the spam queue at Google.
Google knows there has been more web spam in the search results and it is due to moving web spam resources to other projects. Those resources are coming back and Google will be working on patching up that issue.
Google reduced the number of hacked sites showing up in Google's search results by 90%
Google will soon be offering specific notifications via Webmaster Tools informing webmasters of spam on their site. Specifically, Google will warn of doorway pages, parked domains and 3 other spam issues to start.
Matt recommends SEOs do not "Chase The Algorithm" and instead try to predict where Google will be going in the future.
Matt made a point to mention that users are more likely to click on the first link in an article as opposed to a link at the bottom of the article. He said put your most important links at the top of the article. I believe it was Matt hinting to SEOs about this.
Google disregards the canonical tag when it can hurt your site, specifically if you canonical link to a 404 page.
Google has 200 ranking factors but those ranking factors may have 50 or more variations within a single factor.
Google Places and Android App Market spam will improve over time.
Google will be looking at why exact domain matches rank so well. For example, if you have a site at http://www.carpet-cleaning-service.ca/ it may rank a bit too well for the keyword phrase [Carpet Cleaning Service].
Google will be building a new paid link tool to block only the paid links on a page and let the other links, that are not paid, pass link juice.
Originally published here.
Recently Launched Sites
Cam-Bag.Com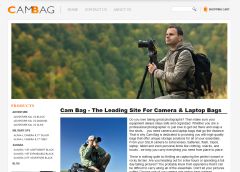 Do you love to take outdoor photographs? Be prepared with one of the Camera and Laptop Bags from Cam Bag. With storage solutions, organization, safety, and security, you will be ready for anything.
Contact Us:
Phone: 647-477-2992
Email: info @ CmsBuffet.Com
Helping You Achieve Web Visibility.