Landing Pages Optimization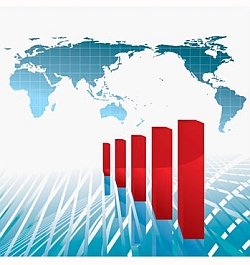 Here's a scenario: you've spent countless hours on the design of your website, with the input of several SEO experts. You've based your design on the knowledge of your Web designer and the marketing and business savvy of either yourself, your team or the execs. You've even invested heavily in Search Engine Optimization, Pay per Click and social media, to ensure people are coming to your site.
Six months in, you find your rankings are high in the search engine results page (SERP) and you have a fair amount of traffic, but the time users are on your site and the high bounce rate is painting a very different picture of the success of your website.
People are coming to your site, but they are leaving it quickly without taking any action. This means, you're ready for the next step in Internet marketing: focusing on conversions. It's time for landing page optimization. Without it, your money and Internet marketing efforts fall short.
With Google Instant Previews becoming the norm on the SERP, landing page optimization is surely even more important. Google Instant Previews doesn't just show a preview image of your home page. It can show images of any page that ranks in the SERP. If people can make a decision about your site based on the look and feel of a page before they even click through, then you might be losing customers sooner than ever before.
What is Landing Page Optimization?
First, let's talk about what a conversion is. A conversion is what you want a user to do once he or she reaches a page, and it's the basis for landing page optimization (LPO). A conversion can be anything that you, as a business, feel is most valuable. For example, do you want a person to fill out a form? Would you like someone to download something on the page? How about adding something to a shopping cart?
A microconversion is a smaller element of a full conversion. It can help you identify which part of the conversion funnel is or isn't working. This can be something like a click to the next page or time spent on the page.
Maybe your conversion goals have to do with the time on site and bounce rate in your Web analytics. You might want to tweak your landing pages to improve these numbers if factors such as time on site are important to your site's success. The ultimate goal in any conversion should be to positively impact the bottom line. So, keep this in mind when setting goals.
LPO is one component in a larger strategy of conversion rate optimization (CRO) for websites. A landing page is a page on your site or any Web page that a user is brought to when they click on a link, online ad or any other entry point. It can also be a page within your site that users stumble upon while browsing through the site. Regardless of where it is, it's any Web page that you feel is important to the success of your business.
With LPO, tests are conducted in a controlled environment through sometimes-minimal tweaks to either the look and feel of the page (layout, colors, etc.) or to the content within the page (headlines, copy and call-to-actions) to funnel a conversion by the user.
Items That Affect Conversion Rates
Research suggests that when people are looking to buy a product online, they go from researcher to shopper to buyer. First, they spend time researching the general product. Then, they choose a make and model, and turn into shoppers. The shoppers then turn into buyers once they have decided on one of the handful of sites that sell the model they seek. Which site a user decides to buy from can be based on many factors. This is where LPO can be crucial to that sale.
You might be surprised at how much one small change on a landing page can affect conversion rates. In a webinar from last summer with Anne Holland of Which Test Won and Trevor Claiborne, product marketing manager at Google, it discussed Google's own A/B and multivariate tests. The presentation showed some of the small changes to Google landing pages that boosted conversions significantly, and also talked about some changes the team at Google thought would make a difference, but yielded no results. This type of scenario reminds us that human expertise is just guessing without testing.
Here are some of the factors (design and otherwise) that might impact conversion rates:
Confidence building
Color
Size
Speed
Legibility
Layout
Shape (Of call-to-action buttons, for example)
Proximity (Grouping related elements on the page)
Contrast (Of the color scheme)
Alignment
Flow
Benefits
Call-to-action
Fields (types of questions you ask in a form, for example)
Keep in mind, with Google Instant Previews, that designing a site in Flash should be carefully considered. Flash isn't compatible with Instant Previews yet, so an alternative is designing in HTML5.
Understanding Your Audience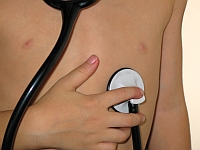 Through testing, you'll begin to more clearly understand your online user base. But even before you begin testing, you can learn more about personas, psychographics and demographics of your users. A persona is a personality type of sorts, and the types fall into one of four categories: a) Competitive b) Spontaneous c) Humanistic d) Methodical.
How each one of these user groups interacts with your site will be different. And while you can't cater to each and every user group perfectly, you can make decisions about your landing page that offer something for everyone.
Originally published here
Recently Launched Sites
Cam-Bag.Com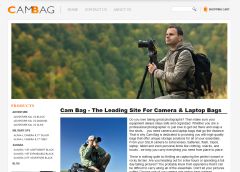 Do you love to take outdoor photographs? Be prepared with one of the Camera and Laptop Bags from Cam Bag. With storage solutions, organization, safety, and security, you will be ready for anything.
Contact Us:
Phone: 647-477-2992
Email: info @ CmsBuffet.Com
Helping You Achieve Web Visibility.