Simple Ways You Can Write a Successful Press Release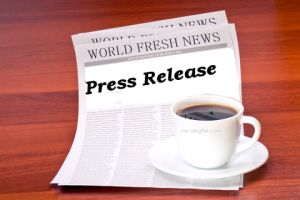 At one time or another, you will probably need to write a Press Release. They are used frequently by businesses and companies that need to get the word out. Press Releases are a great way to let members of the media know about new products, a special event, or something particularily newsworthy that is about to happen. Since they are an essential part of good business, it is important to know how to write a successful one.
When it comes to writing your own Press Release, the best place to start is with the headline. You can't just write any old thing. Your headline needs to grab the reader's attention - and actually make them want to keep reading. A strong headline will increase the likelihood of a journalist taking the time to read it (and thereby increasing the chances of them actually writing about it). Your headline should be brief but still let the reader know exactly what the Press Release is about. For instance, something like: 'Company 1 and Company 2 Announce Merger' and so on. As long as it is to the point, clear, and attention grabbing, it's good to go.
Once you have your headline written, you need to get to the point. This isn't a short story, where you save your best bits for the last couple of paragraphs. Instead, start strong. The most important information should be in that very first paragraph. Reporters and journalists are busy and don't have time to wade through a bunch of filler. So, always cut to the chase and give the information that they really want. A tip? The first paragraph should include the answers to: who, what, where, when, and why. The next paragraph or two should merely be supplementary and expand on the given information. You may want to include some numbers, statistics, important quotes, or even a bit of background information on your company or business.
You aren't finished yet! There is still more to do if you really want to write a successful Press Release. You need members of the media to share, write about, or publicize an event. That means that you should include contact information...and plenty of it. Be sure to give them multiple ways to contact you, by providing your name, company name, website link, phone number, email address, fax number, and so on. That way, they can get in touch however they choose. Or they can simply use that information to find out a little bit more. Everything they need should be right at their fingertips.
Other things to think about? Make sure that your Press Release is one page (one page is preferable and it should never be longer than two pages), keep the writing crisp and clear, check for any spelling or grammar errors before you send it out, and make sure all of the given information is accurate.
All Press Releases are not equal. Unfortunately, a poorly written Press Release can be off-putting...and do the exact opposite of what you intended it to do. That is why it is so important to focus on writing a successful one. By providing information and being as engaging as possible, your Press Release is sure to stand out among the rest.
Do you need to write a successful Press Release? Then contact us at: 647-477-2992. At CMS Buffet, we understand how to improve the visibility of your online business.
Recently Launched Sites
Cam-Bag.Com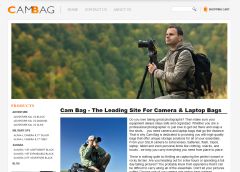 Do you love to take outdoor photographs? Be prepared with one of the Camera and Laptop Bags from Cam Bag. With storage solutions, organization, safety, and security, you will be ready for anything.
Contact Us:
Phone: 647-477-2992
Email: info @ CmsBuffet.Com
Helping You Achieve Web Visibility.