The Key To Writing Successful Blog Posts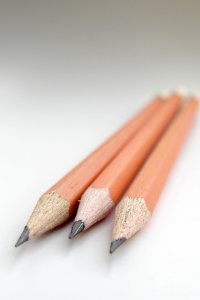 There are millions of blogs on the Internet. Some are used to promote businesses or products, while others focus on personal interests. Whatever the topic may be, there is a huge difference between a blog that speaks to an audience and a blog that speaks to the writer. The key to writing successful blog posts is simple: writing blogs should benefit the readers.
Have you ever given up on reading a blog post? Maybe you closed the window or just kept scrolling. Most likely, the post wasn't interesting to you. Perhaps it ranted and raved about a certain topic or didn't address issues that were relevant to your interests. This is a common blogging mistake. Many blog writers tend to write posts that completely ignore readers. Instead of writing to an audience, they write to themselves...but expect an audience to react the same way they would. The reality is that most readers aren't interested in blog posts that don't benefit their own lives in some way or another.
So, to write successful blog posts, you'll need to think about your readers. Start by defining your audience. Pinpoint the topic or genre that your blog specializes in and go from there! Really take the time to think about the type of person who would read your blog. What topics would this person be interested in? What issues would most likely be relevant to their lives? By considering how your blog posts will benefit your readers, you are more likely to write compelling content that keeps them coming back for more.
Once you've given thought to defining your audience, it's time to write posts that benefit them. Remember, your blog isn't about you - it's about sharing your knowledge and understanding with other people. Whenever you go to write a blog post, ask yourself: What is my reader gaining from this post? Does it benefit them in some way? What will they learn? And most importantly, will they be interested?
If you're feeling unsure, just look at your posts from a reader's perspective. For example, say you run a blog about home care. Every post should discuss how to care for the home and various ways to do so. It should provide accurate information, teach relevant skills, and include links to products or services that may be required. If your blog doesn't help readers make decisions and gain more information, it's not benefiting them - and they will look elsewhere.
Don't just write to your readers - write for them. Writing blogs should benefit the readers, so when you post, take yourself out of the equation. Think about what they really want or need to know about. Then, do everything you can to offer that! Focus on providing useful information, linking to related services or products, and writing content that is engaging and unique. A little bit of thought and planning goes a long way when it comes to the success of your blog posts. To make your blog stand out from the rest, benefit the reader. The quality of your blogs will improve...and your readers will thank you for it!
If you are interested in learning more about writing for your readers, or other SEO services, feel free to Contact Us at: 647-477-2992. At CMS Buffet, we understand how to improve the visibility of your online business.
Recently Launched Sites
Cam-Bag.Com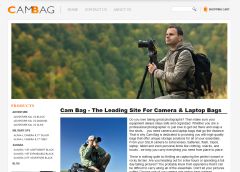 Do you love to take outdoor photographs? Be prepared with one of the Camera and Laptop Bags from Cam Bag. With storage solutions, organization, safety, and security, you will be ready for anything.
Contact Us:
Phone: 647-477-2992
Email: info @ CmsBuffet.Com
Helping You Achieve Web Visibility.