Love Your Site's Optimized Content or No One Else Will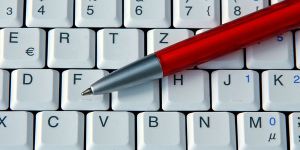 SEO content writers don't have a very easy job. They have to integrate high-ranking keywords into cogent copy that will draw the attention of Web visitors. The name of the game is converting browsers to buyers, and it's hard to accomplish that when your content is less than impressive.
The key to great content is more than just keywords and word limits. It has to speak to whoever is reading it. If you fail to engage the reader, he or she will kill you with a click. If your message fails to reach them, they will very quickly look for one that does.
The problem with much of the content on Web sites is that it is long-winded and self-absorbed. A good SEO writer writes his or her content with the reader in mind, not themselves. The idea is to think about why the reader is on the site, and what he or she is hoping to achieve. If, for example, the reader is looking for a particular product or service, they want to read why they should trust your company to sell them what they seek. If they quickly scan your content and it is poorly written (not to mention laden with too many keywords), they will move on in the blink of an eye. That's the last thing you want to happen.
The two most important objectives of great SEO content is to answer the reader's questions and solve his problems. The other is to gain the reader's trust so he or she will want to do business with you. If your content does not accomplish these two objectives, then you will never reach your customer base. It's all about what you say and how you say it. The same holds true for PPC campaigns. And let's keep in mind that Google scores those, so it is imperative that the content is written correctly in order to get the best possible "per click" pricing.
The one mistake many content writers make is writing specifically for Google's robots. That's a surefire way of making sure you create a stampede of users who can't leave your site fast enough. Humans come first; robots second. Sprinkle your keywords into your content the way a talented chef properly seasons a gourmet meal. If you saturate your content with keywords, like drowning a salad in too much dressing, you not only upset the humans, you upset the robots as well. You may achieve a high ranking for a very short time, but you will quickly lose it once users move past your site because the content is unreadable. Remember: if you don't like what you write, chances are no one else will, either.
A Toronto SEO consultant can give you the insight you need on how SEO content is written. Remember: anything worth doing is worth doing right; that is especially true of your site's content. You only get one chance to make a first impression.
Recently Launched Sites
Cam-Bag.Com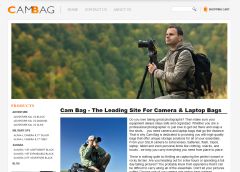 Do you love to take outdoor photographs? Be prepared with one of the Camera and Laptop Bags from Cam Bag. With storage solutions, organization, safety, and security, you will be ready for anything.
Contact Us:
Phone: 647-477-2992
Email: info @ CmsBuffet.Com
Helping You Achieve Web Visibility.