Consumers Embrace Mobile Advertising
Advertisements on mobile devices are both welcome and effective, a recent study from mobile audience media company JiWire revealed.
This is especially true of advertisements that appear in apps. Of the roughly 1,000 smartphone users surveyed, 52% claim they have acted on an advertisement in an app and 18% have made a purchase directly from an ad in an app in the last month.
In addition, 53% said they were willing to share their location to receive more relevant advertising and a full 76% said they would prefer to download a free, advertising-supported app instead of paying an upfront fee for the same app.
This is great news for social gaming apps like Foursquare (Foursquare) and Gowalla (Gowalla), which enable users to unlock special deals from advertisers based on their locations. It's also great news for Apple, whose mobile app advertising platform, iAds, will debut this summer with the iPhone 4.0 OS.
"People have a completely different perception of mobile content and advertising when they're on-the-go compared to when they're at home or in the office," said David Staas, senior vice president of marketing at JiWire. "With nearly half of the on-the-go mobile audience saying they are more likely to engage with an ad that is relevant to their current location, this is an opportunity brands and agencies are more rapidly embracing."
The report also found that more than 40% of those surveyed spend more than one hour per day using apps - the most popular of which is Facebook - and have an average of 22 apps on their devices.
Do you find anything surprising on the results? How do you feel about mobile advertisements? Would you rather pay a fee for an app upfront or download a free, ad-supported version?
Originally Published here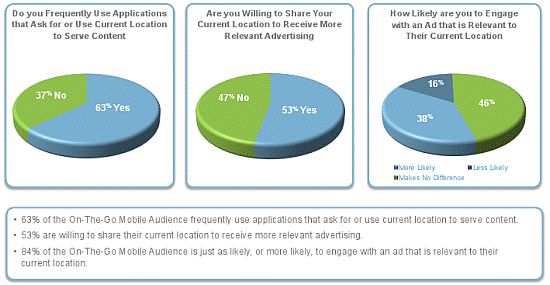 Recently Launched Sites
Cam-Bag.Com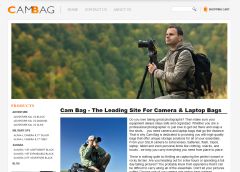 Do you love to take outdoor photographs? Be prepared with one of the Camera and Laptop Bags from Cam Bag. With storage solutions, organization, safety, and security, you will be ready for anything.
Contact Us:
Phone: 647-477-2992
Email: info @ CmsBuffet.Com
Helping You Achieve Web Visibility.