Take Your Web Site Multilingual
and Enjoy a Greater Return on Your Investment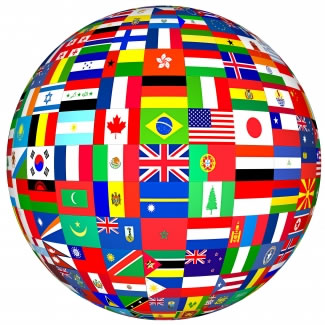 Over the next few weeks, we are going to discuss all the reasons why you should consider taking your site multilingual.
Sometimes we have to remind our clients that Search Engine Optimization (SEO) is not just about landing on page one of a Google search. It's also about getting a greater return on your investment. Sure, a spot on page one is the ultimate goal, but there are other "tricks of the trade" you need to consider when you want maximum visibility for your Web site.
One of those tricks is to have your site translated into multiple languages in order to bring in a larger audience. If your business is based in a large urban centre with people living in it from many cultures, you want to be able to appeal to them in their native language. Here in Canada, many businesses only translate their sites to French. We believe that you should consider the languages of your local clientele in order to maximize your ROI (return on investment).
Over the next few weeks, we are going to discuss all the reasons why you should consider taking your site multilingual. This week, it's all about the reasons why. Consider the following:
A site translated into a variety of languages attracts more visitors potential clients
You can covert more of those visitors if they can read about the goods and services you offer in their native language
Some sites might be required by federal or local governments to offer information in more than one language
Site owners know for certain that they have a multilingual clientele
Recently, we spotted a television commercial for a car dealership here in Toronto that claimed to "speak your language." They expressed this motto in a few different languages. We believe there is truth to that motto, When you communicate with your customers in a way that makes them feel comfortable, you will not only gain their trust, you will also gain their business.
Here are some ways we have helped our clients apply the multilingual concept to their sites:
Next week, we'll be talking about the benefits of each solution.
The experts at CMS Buffet Toronto SEO company will be happy to answer any questions you have about multilingual Web sites.
Recently Launched Sites
Cam-Bag.Com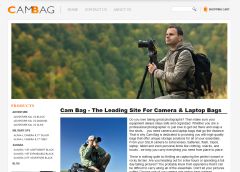 Do you love to take outdoor photographs? Be prepared with one of the Camera and Laptop Bags from Cam Bag. With storage solutions, organization, safety, and security, you will be ready for anything.
Contact Us:
Phone: 647-477-2992
Email: info @ CmsBuffet.Com
Helping You Achieve Web Visibility.