Reach Multicultural Customers By Translating Your Web Site Copy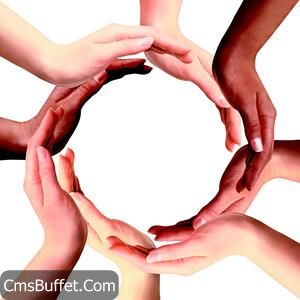 Toronto is a thriving centre of multiculturalism. Hundreds of different languages and cultures are celebrated throughout the city and the GTA. As a business owner, you need to introduce yourself to the ethnic communities in your area by communicating to your customer base in English, French and their native language. You are familiar with your regulars, but you need to make the effort to increase your online presence by ensuring that new customers can reach you in the language they are comfortable reading and speaking. The key is to translate your site's copy into the language or languages your customers speak most often.
Your neighbourhood business is vital to your community. Your customers expect quality products and top notch service. You can make it easier for them to find what they're looking for by offering it to them in their native tongue. For example, if you own a business in the Bathurst and Steeles area, you know there is a large Russian population. You can have your entire site translated, or just a few key pages that you know are important for your Russian-speaking customers. If your business is located in one of Toronto's many Asian communities, you'll want to have your copy translated into the appropriate language. It's that extra step that will show your regular customers and potential customers that you are going the extra mile to give them what they need.
Even if you don't have a brick and mortar location, translating your site is still a worthwhile endeavour. Toronto is not the only multicultural centre in Canada; every day, more visible minorities immigrate to many different locations in Canada, and they want to maintain some form of communication in their native languages. Learning English can be intimidating, but by offering them a choice, you are sure to foster their loyalty by offering products and services in languages that are familiar.
Get to know your neighbourhood - bridge the language barrier by giving your customers options. Our Toronto SEO Experts will show you how easy it is to add translated pages to your site to better serve your customer base. When you embrace multiculturalism and learn to communicate in more than one or two languages, your business will not only thrive, it will grow.
Recently Launched Sites
Cam-Bag.Com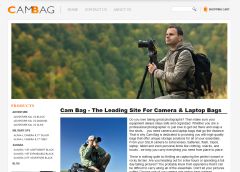 Do you love to take outdoor photographs? Be prepared with one of the Camera and Laptop Bags from Cam Bag. With storage solutions, organization, safety, and security, you will be ready for anything.
Contact Us:
Phone: 647-477-2992
Email: info @ CmsBuffet.Com
Helping You Achieve Web Visibility.