About Us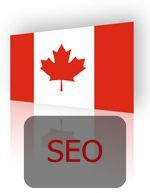 We're your Web Design, Web Development and SEO / Web Marketing. That's right. We don't have any sales people or marketing people or any big overhead. We're a behind the scenes technical team that just gets the job done for you, just like you had your own web services department. And it's that way by design.
I'm Dvir Weininger, founder of CMS Buffet. For years and over a thousand web sites, I've been the behind the scenes guy. I've been a programmer, then a director of programming, then a CIO. My team and I have always had our hands on the keyboards and our head squarely between the code and the customer.
That's right, we had to understand you, the customer, even though we usually didn't get to talk to you. The sales teams in the companies we powered would talk to the likes of you, try to understand your needs, try to write it down, then try to explain it to us. Let me tell you, plenty is always lost in the translation. Then there is plenty of re-work to get you what you thought you were supposed to get. You end up paying for it in fees and delays.
When I was lucky enough to get direct customer contact, it always went smoother and faster. So finally I decided to start my own firm, where the technical experts would always work directly with the customers. No middle men, no overhead, no details lost in the translation - because there is no translation.
Now I'll admit, we didn't do as well in charm school as many of the web sales people. We got demerits for "too blunt", or "too much information too fast", or "too quiet-poor chit chat skills", or "places honesty over diplomacy". So we overcompensate for that deficiency by doing great work that really delivers. That is by giving you just what you wanted, work that attracts spiders (the digital kind), and that helps you succeed. We figure you'll get over our lack of salesman-ish-ness after a few extra trips to the bank with deposits from all those new customers.
I know I should put a picture on this page so you feel like you know me better…..but frankly, I'd rather re-program the image compression routine on a website than get in front of a camera. It's the techie in me. Sorry. And yes, I have re-programmed the image compression routine on a website, and if you let me, I'll tell you about it.
Our CMS (Content Management System) is a tool we built that helps us deliver what you need quickly and efficiently. Let us show you what it can do for you, and more importantly, we'll show you how dedicated we are to our customers and their success.
Please contact me personally at or give me a call at 647.477.2992.
Recently Launched Sites
Cam-Bag.Com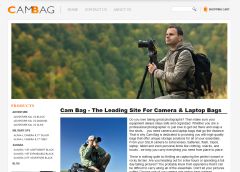 Do you love to take outdoor photographs? Be prepared with one of the Camera and Laptop Bags from Cam Bag. With storage solutions, organization, safety, and security, you will be ready for anything.
Contact Us:
Phone: 647-477-2992
Email: info @ CmsBuffet.Com
Helping You Achieve Web Visibility.