The End Of Sitelinks Duplicate Landing Pages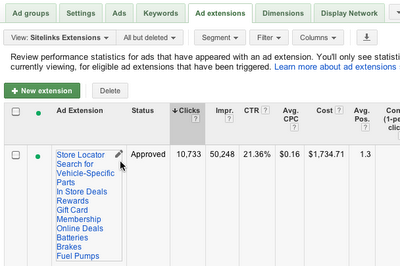 Google To Proactively Police Ad Sitelinks For Duplicate Landing Pages
Google has always banned the use of duplicate landing pages for AdWords sitelinks extensions. It just hasn't been particularly aggressive about ensuring compliance, until now. This because the company has noticed many advertisers including two or more sitelinks that go to the same landing pages, or different pages with substantially the same content.
Starting this week, any new sitelinks that are added or changed will be checked to ensure they comply with the policy. In the next few months, Google will be going back through all sitelinks for currently-running campaigns to check for duplicates.
The company recommends that advertisers start now to go through all of their sitelinks to eliminate any duplicate content, beginning with the highest-volume campaigns and slowly working through all sitelinks extensions.
Google recommends loading six to ten unique sitelinks into campaigns to increase the chances of their showing - especially in the bigger 2- and 3-line formats.
Originally published Here
Recently Launched Sites
Cam-Bag.Com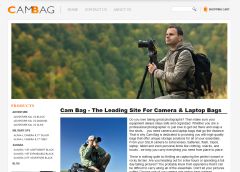 Do you love to take outdoor photographs? Be prepared with one of the Camera and Laptop Bags from Cam Bag. With storage solutions, organization, safety, and security, you will be ready for anything.
Contact Us:
Phone: 647-477-2992
Email: info @ CmsBuffet.Com
Helping You Achieve Web Visibility.