Google Allows Blocking Complete Domains From Search Results
Over the years Google has experimented with a number of ways to help you personalize the results you find on Google, from SearchWiki to stars in search to location settings. Now there's yet another way to find more of what you want on Google by blocking the sites you don't want to see.
You've probably had the experience where you've clicked a result and it wasn't quite what you were looking for. Many times you'll head right back to Google. Perhaps the result just wasn't quite right, but sometimes you may dislike the site in general, whether it's offensive, pornographic or of generally low quality. For times like these, you'll start seeing a new option to block particular domains from your future search results. Now when you click a result and then return to Google, you'll find a new link next to "Cached" that reads "Block all example.com results."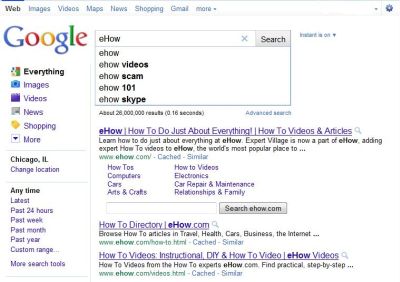 Step 2: Go to the web site, and return to Google search results page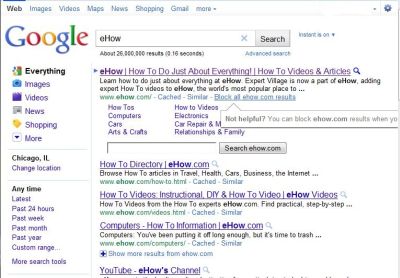 Step 3: Click the "Block all Domain Name Results"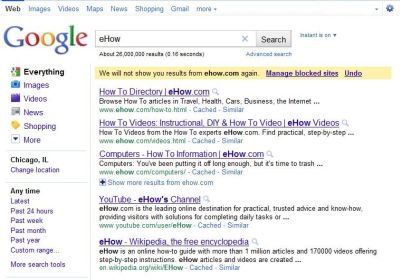 Originally published here.
Recently Launched Sites
Cam-Bag.Com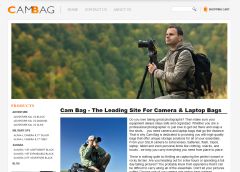 Do you love to take outdoor photographs? Be prepared with one of the Camera and Laptop Bags from Cam Bag. With storage solutions, organization, safety, and security, you will be ready for anything.
Contact Us:
Phone: 647-477-2992
Email: info @ CmsBuffet.Com
Helping You Achieve Web Visibility.