Why You Should Care About Google Panda 4.0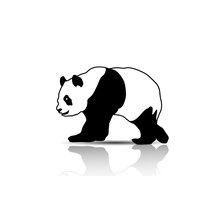 Google is constantly changing and adapting. That can either be seen as a good thing or a very bad thing, depending on how you look at it. The side of the fence that you fall on will likely vary based on your website rank and the way you use SEO. Over the last several years, the popular search engine has rolled out their much buzzed about Panda algorithm. This was created to weed out low quality websites and push original and unique content to the forefront. Since it's introduction, there have been many changes to this algorithm. The latest update, Panda 4.0, once again has businesses and web site owners feeling a little leery.
Much like the original intent of Panda, the latest update aims to remove as much low quality content as possible and weed out unworthy web pages. What are the exact changes that have been made to the algorithm? They are unclear as of yet. Google hasn't released a whole lot of specifics, simply the fact that Panda 4.0 exists. Only time will tell how these changes will impact websites and effective SEO techniques. In the meantime, it's important to understand why businesses need to care about - and pay attention to - the arrival of Panda 4.0.
Here's the thing: any changes to the Google algorithm are noteworthy. Why? In the past, some of the changes have dramatically altered the search results. Certain websites (even sites that were previously ranked on the first page) noticed a drop in their page ranks and overall site traffic. Other websites managed to benefit from the changes thanks to regularly posted content and articles. In order to navigate these changes effectively, you need to know what you're working with. That means learning as much as possible about any and all updates.
Panda doesn't have to be seen as a negative. In fact, it is a great opportunity to better your business and online presence. However, this algorithm update means you may need to make some changes to the way you run your company or business website. The days of keyword stuffing are long gone. Standing out takes more of a thoughtful approach these days. With Panda 4.0 here, it is time to seriously focus on rising to the top. Whether you run a carpet cleaning website or a dog grooming site, the same is true: you need to offer your audience original content with regular updates. In addition, you can up your game with effective SEO techniques and a well thought out plan of action.
Instead of being afraid of Panda 4.0, businesses need to look at it as a fresh start. While the algorithm removes websites with overstuffed keywords and spam from the first few pages of the Google results.... that can be a very good thing. It gives your own site the chance to shine. With a bit of strategy, guest posts, and high quality content, you may be able to watch your online visibility increase. At any rate, Panda 4.0 pushes businesses and content creators to be a little more creative.
Panda 4.0 is here.... whether we like it or not. This change makes it essential for businesses to take notice and re-think their game plan. While the effects of this search engine update remain to be seen, it is important to pay attention to data as it comes in. Focusing on compatible SEO strategies can dramatically impact your online visibility.
If you are interested in finding out more about the Panda 4.0 update or other SEO services, feel free to contact us at: (647) 477-2992. At CMS Buffet, we understand how to improve the visibility of your online business.
Recently Launched Sites
Cam-Bag.Com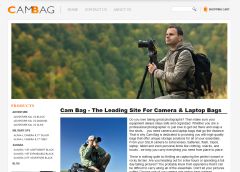 Do you love to take outdoor photographs? Be prepared with one of the Camera and Laptop Bags from Cam Bag. With storage solutions, organization, safety, and security, you will be ready for anything.
Contact Us:
Phone: 647-477-2992
Email: info @ CmsBuffet.Com
Helping You Achieve Web Visibility.