How to Avoid the Pitfalls of Making Costly Link Building Mistakes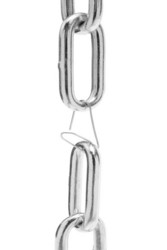 Link Building is one of the most effective ways to increase your online profile. It can also be expensive - both financially and at the expense of your search engine rankings.
When you embark on a link building campaign, you must be mindful of how it is done. There are shortcuts and mistakes that need to be avoided in order to for it to be successful. There are many dubious "link builders" out there who say they can raise your profile, but you have to do your homework before trusting one of them. Many Web sites fell victim to Google's Panda algorithm when it was introduced this spring, and bad link building was the most likely culprit. Links showing up on irrelevant sites are the first clue that something is amiss.
Here are some tips from our link building experts to help you avoid falling victim to a bad link building experience:
Humans and Robots
Thinking that links are only for robots, not humans: Links are meant for both; humans are looking for your site for specific information about what services or merchandise you offer. Robots are making sure your link appears only on related sites. You need to keep the robots and the humans happy.
Buying links
Buying links: You really don't know who you're getting them from and where they will appear.
PageRank
Judging a site only by its PageRank: There are many other factors that determine whether a site is "good". PageRank is has value, but it is important to keep in mind that it is only updated preiodically, and it is unclear how it affects a site's SERP ranking. You need to judge a site from a human perspective: Does it seem trustworthy? Are there many positive user comments/ratings? Is the site relevant to my site? Remember, all Web sites are not created equal.
One Keyword
Don't build links with only one keyword or phrase: Your primary keyword(s) should be used as much as possible, especially if it is a brand name, but you also need to include relevant anchor text that will encourage users to click on secondary information on your site. Providing the opportunity to "click here" to get more information is a surefire way to get users interested in what you have to offer.
User Attention Span
Not providing pertinent information: Users have short attention spans. If your link does not contain the information they need, they will click on another one. Make sure to grab users with the important details up front; that's the only way you'll get them to click to read more.
Check Links
Not checking backlinks: You need to constantly check backlinks to ensure they are still relevant. There are many unscrupulous link builders out there who will charge you for bogus backlinks on sites that do not exist. You also need to keep an eye on the competition to see which keywords they are using.
Check Links
You don't need a billion links. Quality beats Quantity
Home Page Links
Only linking to your home page: As with skimpy keyword usage, only linking to your home page is short-sighted. Users want secondary, specific information on what it is they are interested in. Providing links to other pages is also a surefire way to drive more traffic to your site.
Multilingual
Not going multilingual: Consider translating your links into a relevant language. Many Canadian sites/links are in both English and French. If you have a multiethnic target audience, consider speaking their languages.
Related Sites
Only linking directly with your competitors: Finding related sites is easy; just targeting your competitors limits your potential audience. Competing directly and indirectly is the smartest way to link build. If you sell baby clothes, you should also link to sites that sell toys, cribs and strollers to get the attention of your target audience.
Irrelevant Web Sites
Avoid irrelevant Web sites: If you sell baby clothes, you should not link to sites that sell men's suits. Stay in the right "neighbourhood".
Too Many Links
Linking to sites that have too many links: Yours will just get lost in a sea of links. 15 links on one page is too many.
Marathon, Not 100 Meter Dash
Doing too many links in a short period of time: It is best to build links gradually, not too quickly. If you flood your category with too many links, you risk incurring the wrath of Google and jeopardizing your ranking.
Our SEO consultants in Toronto are available to help you better understand the advantages of proper link building. Let us show you how to use link building to your advantage.
Recently Launched Sites
Cam-Bag.Com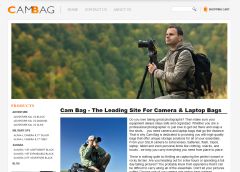 Do you love to take outdoor photographs? Be prepared with one of the Camera and Laptop Bags from Cam Bag. With storage solutions, organization, safety, and security, you will be ready for anything.
Contact Us:
Phone: 647-477-2992
Email: info @ CmsBuffet.Com
Helping You Achieve Web Visibility.