Multiple Search Terms: How To Use Them Effectively On Your Web Site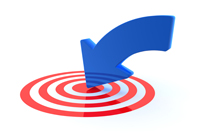 Last week, we introduced the concept of multiple search terms. Every site owner needs to be aware that not every customer will use the proper terminology to search for goods and services. You need to be aware of how your potential customers are searching for what you offer in order to increase your online profile and, most importantly, turn online browsers into buyers. It's as simple as knowing how your clients search for what you offer.
The most important thing to keep in mind is that clients might not know the exact terminology, but there are still effective ways to help them find you:
Users who do not search for the correct industry terminology still have a 25 percent conversion rate. Your overall PPC budget might be a tad less expensive even though your score will be considered low (i.e. 2/10).
There is less competition for non-industry related searches; Yours might be the only site for a particular search in the top 10, even if you don't rank number one.
Here are four key strategies you should be focusing on, depending upon your needs:
Apply these practices when you cannot deliberately use typos OR non-industry terminology:

If you cannot use typos on your site, you must have PPC campaigns going on the major search engines (Google, Yahoo, Bing)
In PPC ads, you can use the terminology you cannot use on your site.
Try to delay the use of industry terminology online if you can get users to call to inquire about your services and/or products.

Examples: We search for doctors who perform "nose jobs" and "boob jobs" as opposed to rhinoplasty and breast augmentation.

In many cases, it is difficult to SEO multiple versions of the same service. You have to choose only one.

Write one PPC landing page
Have ad text for each variation
Split keywords. Make sure the alternate version is defined as a "negative" keyword

Example: Pet Grooming: Your site is about Dog Grooming. The PPC ad says, "We can groom your Pet..."

If you can afford to, use all the alternate versions.

One PPC landing page per name/version
One ad text per name/version
Diversify your link building campaign keywords
If the site your linking to is about one version, make sure you build that "word" link

Example: If the Web site talks about a "pedodontist" (Children's Dentist), and the link comes from a "kid" site, your link should use the word "Kid Dentist" The same applies for "Children Dentist" or "Child Dentist"

There is no point to using all versions if there are too many. None of the keywords will bring significantly more traffic than the other.

Google understands multiple versions quite well. Trust Google to understand that "Pet Taxi" and "Dog Taxi" are the same service
Make sure PPC ad text is generic. Potential clients need to quickly understand that the PPC ad is geared towards them (even if the text differs from what they searched for).
Look at Google Analytics / Google Adwords for ideas for new keywords. If you find new versions, add them to your PPC campaign.
If possible, make the first paragraph of SEO'd copy/PPC landing page copy as generic as possible. This is the easiest way to let the user know he or she has found what they are looking for.
Use a clear image at the top of every page
Try to minimize bounce rate. If the bounce rate is high on a certain page, that means the user did not find what they were looking for!
Have questions? The Toronto SEO experts at CMS Buffet understand how and when to implement multiple search terms to benefit your Web site.
Recently Launched Sites
Cam-Bag.Com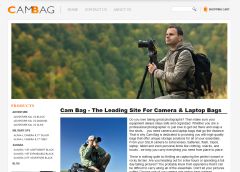 Do you love to take outdoor photographs? Be prepared with one of the Camera and Laptop Bags from Cam Bag. With storage solutions, organization, safety, and security, you will be ready for anything.
Contact Us:
Phone: 647-477-2992
Email: info @ CmsBuffet.Com
Helping You Achieve Web Visibility.