16 Predictions for 2012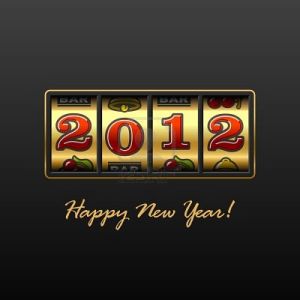 Another whirlwind year in Web marketing is behind us, and the one ahead seems just as exciting. The big news of 2011 emerged as Google worked to make results even more relevant and useful to users, which eventually led to the Panda algorithm update that targeted low-quality sites in the results pages. Then of course, big strides were made by major search engines like Bing and Google to make social search more of the norm leading to perhaps the biggest news in social and personalized search, just announced this month by Google with its Search plus Your World feature.
Budgets will be larger than expected, although not crazy, and spending will be rapid. I expect that spending will ramp quickly early in 2012, then flatten during the middle of the year, then grow in the fourth quarter for a yearly growth of 13.73194 percent. Top firms will be busy and by mid-year many will stop accepting clients. There will be significant early excitement as online leads grow significantly.
Internet marketing optimization (IMO, the umbrella for SEO, PPC, analytics, social, conversion and information architecture) is finally recognized as the new online marketing battleground. Specialists such as SEOs are forced to learn about all other disciplines as projects require participants to know more about more about the other IMO disciplines.
Conferences see massive popularity as companies fight to learn the Internet marketing optimization disciplines. As the IMO disciplines become more competitive, training will become a significant factor in businesses wanting a slice of the online pie. Training demand grows rapidly, and the best online and classroom courses will be exceptionally popular. Training classes at conferences will fill early and will often be the justification for the conference.
Google will collect data that assists Google search in providing unique and exceptionally targeted results. Personalization of search results (ads, organic and local) is essentially accomplished.
The cost of AdWords ads doubles, but the ROI resulting from personalization targeting justifies it. Personalization makes it work. Google releases a new version of AdWords management tools combining demographic targeting to compete with that found in Facebook.
Local results are shown for a majority of queries, generally resulting in only three organic results getting the vast majority of search traffic. As a result, SEO becomes more difficult for national non-local businesses. Many untrained people abandon organic SEO as costs climb and results are evasive.
Local results become a massive revenue source for the search engines. A local paid inclusion program develops where brick and mortar sites can get local result preferential listings for a reasonable monthly fee. Some engines will offer comprehensive call tracking and analytics for local paid inclusion programs. This is less of a prediction than it seems. Ask us how we know.
Local Paid Inclusion will replace traditional SEO and PPC as the first traffic tactic. Premium listings in local results will immediately gain popularity as early adopters happily get traffic for a low fee in a matter of days. This will be the most significant traffic tactic in 2012. Everyone that has a local address will participate.
As labor costs in Asia skyrocket, the massive use of offshore labor will no longer be seen as cheap. Increasing prices will have a consequence to businesses naively desiring "cheap" SEO services. It does not help that the dollar and euro are weaker currencies throughout 2012, although this lower dollar value causes businesses in Asia and India to find U.S. and European-quality services within their economic reach. As a result of increasing labor costs and currency fluctuations, the cost of online traffic increases. Several vendors will create their own captive overseas workforces (some through acquisition) to contain costs during 2012, but customers can still expect that the entry point for professional services will climb.
Google, with its Google intrusion into search, will lose market share to Bing. People will dislike the complexity of a hybrid social and search system. The systems will not be understood by a fifth grader. We see the beginnings of "Occupy Google" as protesters become vocal.
Expect that Google will come under heavy fire from governments worldwide as they show preference to their own services within search results. This becomes less of an issue of quality and more an issue of anti-competitive moves. Having Google executive bonuses tied to sales and popularity from and of Google turns out to be a nightmare for Google.
Social media remains a major bright, shiny object. It drives traffic and influences decisions. This segment will develop ad, organic and reputation/service specialties by mid-year and most companies have "official" social media programs in one or more of these areas. Social media will be seen as a key influencer for the research stage of the buying funnel, driving traffic to conversion processes. Without social media, brands will weaken and sales will be lost.
Conversion and analytics emerge as the only items common to all company 2012 budgets regardless of what generates traffic (social, local, SEO, PPC ... whatever). Traffic without conversion is a waste, and integration of conversion methodologies into projects is mandatory.
As the quality of content continues to climb in importance, the easy money attitude will evaporate. You can no longer just build it and they will come, and one-person at-home lead generating businesses will often be unable to compete with larger content publishers. And larger publishers that simply regurgitate derivatives of other peoples content are also going to increasingly find rankings penalized. The focused expert sites rooted and recognized by peers for quality content will rise and succeed. Sites must really earn that traffic, and SEO tools and methodology become necessary for success much more than ever before. For businesses needing online traffic but unable to master the skills needed to achieve top rankings, SEO experts will be in very high demand.
Phones, tablets and desktop systems will see processor speeds faster than ever before, and the evolution of the operating system will become a bottleneck. New technology will see the broad use of touch screens, and by year end we will see support for tablet application-like websites. Touch screens will be most loved, and the mouse goes by the wayside like the floppy disk did as systems evolve.
By the end of 2012 Internet Marketing practitioners will adapt to being expert at multiple disciplines, or they will need to resolve themselves to buying traffic for their clients.
Originally published here
Recently Launched Sites
Cam-Bag.Com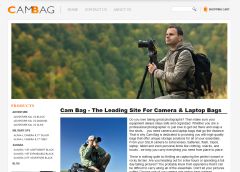 Do you love to take outdoor photographs? Be prepared with one of the Camera and Laptop Bags from Cam Bag. With storage solutions, organization, safety, and security, you will be ready for anything.
Contact Us:
Phone: 647-477-2992
Email: info @ CmsBuffet.Com
Helping You Achieve Web Visibility.