Focus on Quality Instead of Quantity to Keep Up Customer Interest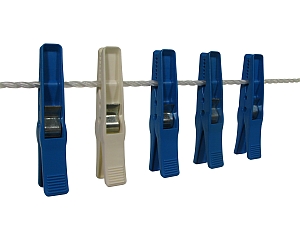 It's no secret that we are overwhelmed with so many choices. Everything from ordering coffee to buying a home is fraught with dozens of potential choices. Is it any wonder we're all walking around confused most of the time?
Everywhere we go, we seem to have limitless options. Wouldn't it be great if we knew what we wanted and had a few great options to pick from? A well edited selection of what we really need is a refreshing change from more than we can handle. If you're an e-commerce Web site owner, your main goal is to give your customer what they want without confusing them with too many options. Studies conducted over the past decade have shown that companies that have reduced their offerings have seen significant increases in sales. Not only are they cutting production costs, they're giving people what they want, without the confusion of having too many versions of an item to choose from.
Let's face it - not every retailer has the buying power to offer a product in every possible colour or size. Those that do have their customer base. Those who want to cater to a very specific clientele will offer higher quality products with less options. After all, you can't buy a "back-up" for everything. If you're making the investment in something special, be it a designer handbag, a car, or a spectacular piece of jewelery, you want to know you're getting the best. Even if your price point is on the lower end of the scale, you want to keep your customers focused.
Here are a few tips to help increase customer satisfaction:
Get rid of product lines/individual items that are not selling well. Put them on sale or discontinue them completely.
Put your best selling items where your customers can easily access them. Provide links on your home page with all the information your customers need to make a quick purchase.
Enhance your images and edit your text. Invest in 3D imaging and alternate views to let customers see the product in the setting in which it will be used. Don't overwhelm with too much information. Give them the pertinent facts and a few creative tidbits to pique their interest.
Upgrade your e-commerce website. The easier you it for customers to purchase from your site, the more loyalty you'll create. Offer as many payment options as possible and consider offering free shipping with a minimum purchase as well as a generous return policy.
Offer the option of ordering with item numbers. If you don't want to spotlight a particular product, give customers the ability to look up exactly what they want through your site's search function. That way, you can still give them choices, while keeping your site streamlined and DE-cluttered.
Last, but not least, always remember to keep tweaking your SEO. Staying on top of the latest keyword statistics will ensure that your site always ranks high on the SERPS. After all, when customers have less to choose from, they'll always choose from the top down.
Recently Launched Sites
Cam-Bag.Com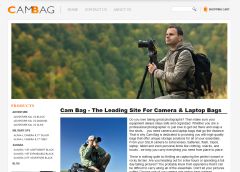 Do you love to take outdoor photographs? Be prepared with one of the Camera and Laptop Bags from Cam Bag. With storage solutions, organization, safety, and security, you will be ready for anything.
Contact Us:
Phone: 647-477-2992
Email: info @ CmsBuffet.Com
Helping You Achieve Web Visibility.